I've been running tubeless tires in cyclocross since 2006. My go-to setup has always been Stan's 29er rims and a decent quality clincher tire.
However, Stans discountinued all rim brake rims. While I do have a disc brake bike, I don't want to use it for cyclocross. Plus, there's this: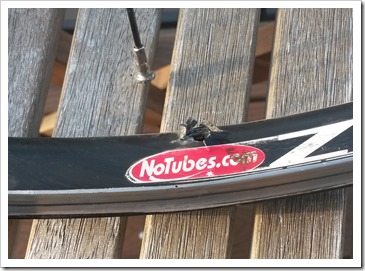 It's the second time this has happened to me with a Stans rim. It's kind of a bummer because there is no fixing this. So I'm going to try something new. There's been a lot of growth in the road/cx tubeless arena, so I have more reliable options than before.
I looked around, and WTB's ChrisCross looks great. They are the same width as my Stans rims, but have a different bead hook design that looks fantastic. And hopefully, these are a little more durable: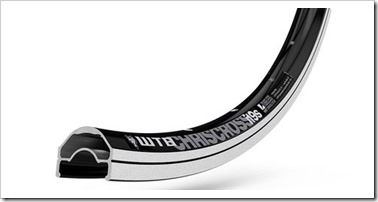 Time for a rebuild. I'll post results later, after I've had a chance to smack them around in the woods.