Well, I've almost got both bikes put together. I've been experimenting with the B bike, which built up pretty nicely.
I put a few green parts on, and when mixed with the red decals looks like Christmas. It's festive but stupid looking, and I don't care!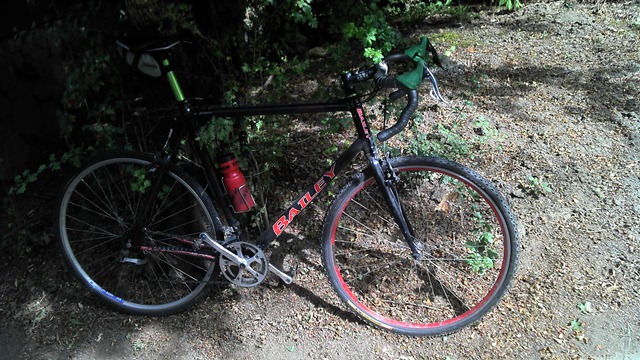 I got some cheap mini V brakes set up and they work good, exceeding my expectations. I'll do a separate write-up on this later.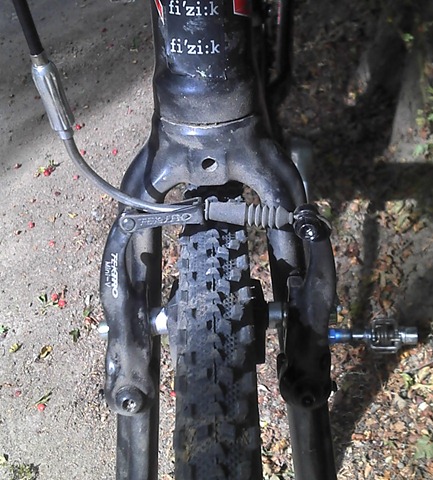 I really like Fizik's bar tape. It's super durable and has a nice feel to it. I'm done with cork tape.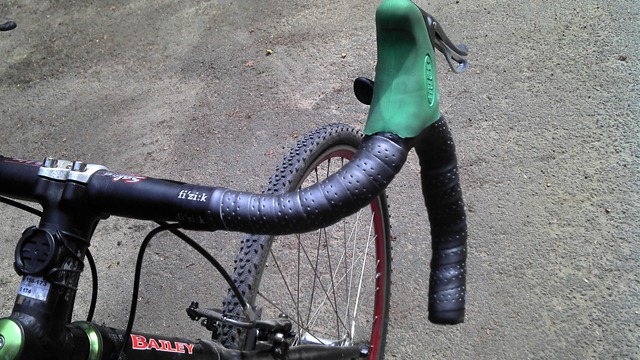 I'm experimenting with a new saddle, too. Specialized makes their BG saddles in three widths. I chose the middle one to see how it felt compared to my normal saddle (Selle Italia SLR). It's pretty comfortable.