I'm grinding away on the single speed, but sooner or later, the geared bikes have to be put together. Preferably before the weekend of my first race! I'm excited to have a matching pair of Bailey Miniluv carbon frames to work with. Now I just need to get them rolling. I'm working on it:
Mini V?
I've tossed the idea around. I've tried it on my single speed with a travel adaptor, but I've been wondering if it's possible to run mini v brakes with road levers and have an acceptable amount of pad clearance. I'm not looking for the same kind of travel I get of ouf my cantis, but I want to know if I can make it through a season without any troubles. Can I get by with a little wobble in my wheel? What happens when the cables get a bit dirty? I'm going to find out. I've done a bit of research, and decided to experiment with the B bike (which I also use as my winter trainer). More on this soon!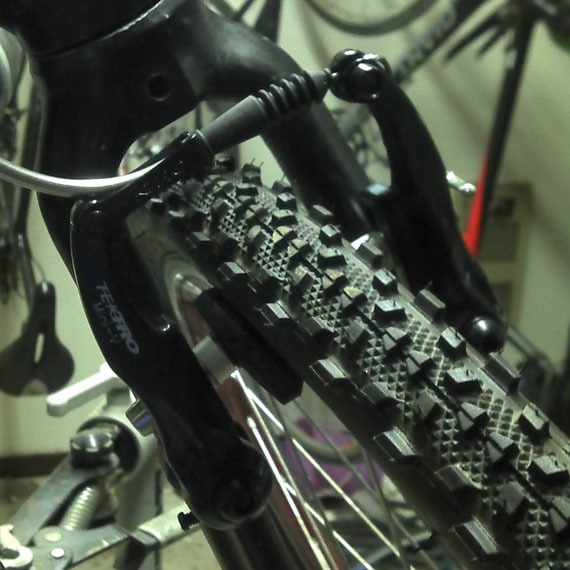 It's not easy being green.
I decided to maybe throw a little green in the mix. Why not? I hope it isn't too dorky.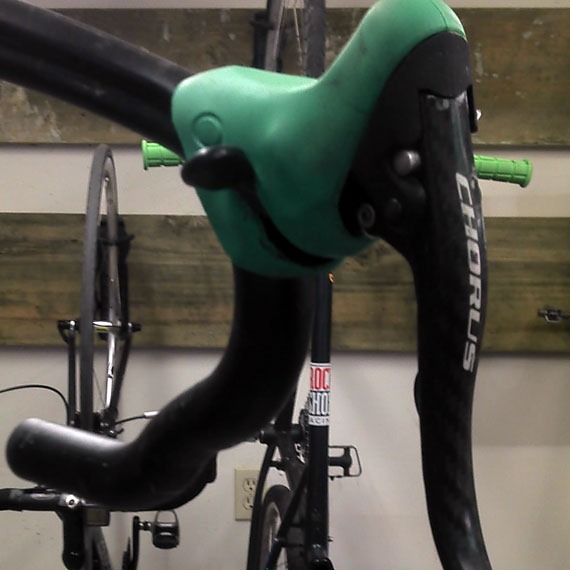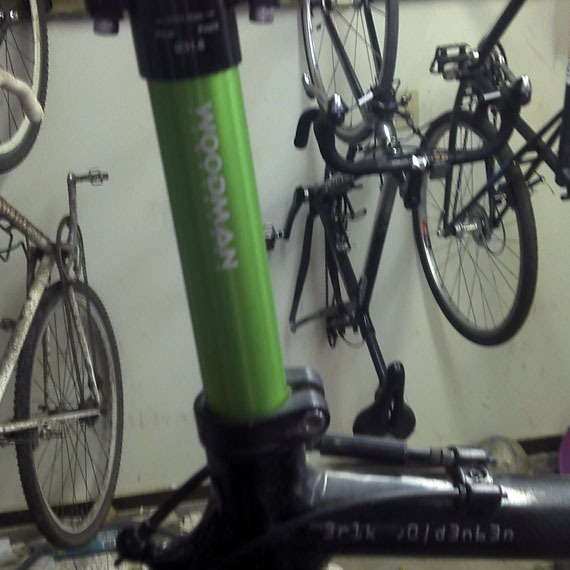 The bikes should be together soon. More coming!