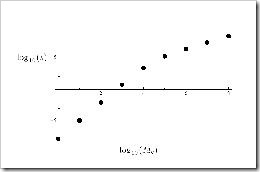 Perhaps you've heard about the LHC. It's an amazing project, basically a huge underground loop that accelerates particles and smashes them into each other at previously unobtainable speeds.
Why? To answer questions in physics that remain unanswered. I won't pretend to understand most of them. I get it, but I can't explain it.
Anyway, one interesting affect of this particle smashing is the creation of tiny black holes. Yeah! Black holes!
There's been concern that these experiments will actually destroy the Earth, but all the calculations said this could not happen, because they would decay faster than they would grow.
Well, I guess with the delay of getting LHC up and running, more calculations have been run, and some of them are showing different numbers...numbers that suggest those tiny black holes could exist for seconds, or even minutes.
I don't know how long a tiny black hole would have to exist before it swallows the Earth, but I bet a couple minutes would do it.
So I guess they're going to have to tread lightly at first. I'm all in favor of the experiments. And if the world was going to end, this would be a pretty cool way for it to happen!
See you on the other side.