I've decided not to wear it, but you can read if you'd like:
So I've been considering wearing my lame helmet cam on a certain ride this Saturday.
The problem is, it's lame. It takes videos at 15 frames per second. Here's an example. The only saving grace may be that we'll be climbing a lot, and slower speeds look better at 15fps.
I'm asking for input...is it even worth it? When watching video, there is a line where poor quality negates the desire to watch. Here is a chart to spell it out. The curve is off but I only have a few minutes to put this together before I get back to work: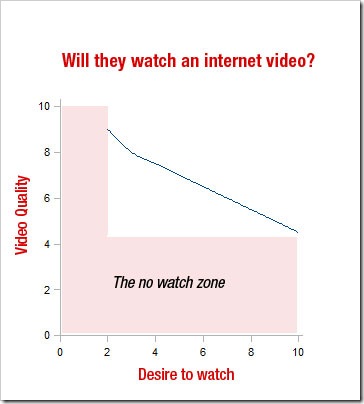 Maybe I'll just pack a normal camera and take some still shots.