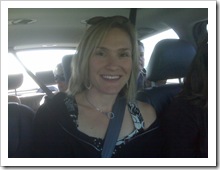 I saw my friend Kara Wednesday evening, who said she's been checking in on the blog from time to time. She offered some constructive criticism:
I want to see more family stuff. I go there, and all I see is cyclocross, Cylclocross, CYCLOCROSS!
I explained this is standard operating procedure come October, but she held fast to her opinion.
Okay Kara, you want family stuff? I've got your family stuff right here. More to follow, too.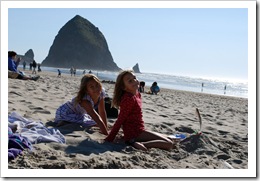 Mette is enjoying first grade. Of course, the big thing is to read. It's been hard to get her to buckle down and try, so I tried a marshmallow bribe game. For every page she read in her book, I gave her a little marshmallow. We made it through the entire book.
Mette is also doing soccer, and she is getting more confident and aggressive. That makes a big difference, and it's really fun to watch her play.
Finally, those who know Mette probably have seen her with a buggery nose. She's had problems with recurring nasty green bugger nose for well over a year now. We're hesitant to get antibiotics for curing colds, but when it got to sinus infection stage, we actually tried several variations with little lasting affect.
Finally, we took her to a Ear-Nose-Throat specialist. Turns out she has big adnoids. These sit at the back of the throat and can be a breeding ground for nasty bacteria. The theory is she would get better from a cold, but the bacteria would never quite leave their favorite spot on the ol' adnoids. So they reproduce, cause another infection, nearly get wiped out, and repeat...over and over and over again. The adnoids are coming out on October 10th. Not a big procedure, but this is the third time poor Mette has gone under the knife. At least this one is minor.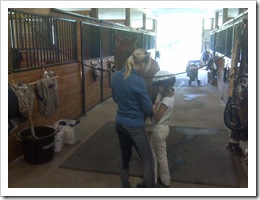 Annelis is in fourth grade. She's got a lot of homework, and school isn't quite all the fun and games it once was. Regardless of the workload, she still really likes going to school. We're proud of her working so hard.
Annelis is also playing soccer. This is her fourth year, and things are going well for her. She enjoys the game and it's a lot of fun to watch her. She recently tried playing goalie, and kind of likes it. We've practiced a bit together while at Mette's soccer practices, and she even played goal for a while last Sunday.
For her birthday, we decided to get Annelis horse riding lessons. She loved it, and it turns out it teaches some valuable life lessons as well, so we've kept on with them. We arrive, she pulls out the horse, gets it all ready to go, and her instructor makes her do it all. It's a little intimidating getting a big horse to do what you want it to do sometimes, but she handles it well.