We've got a huge fig tree in our front yard. The figs are finally getting ripe. They're scary looking, but quite tasty: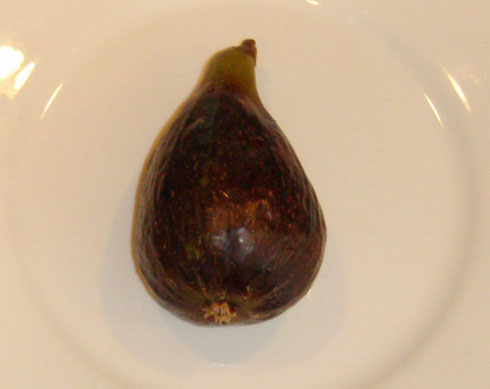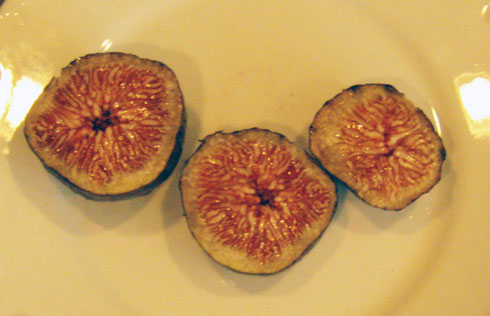 Donna will not eat them because "they remind her of a small intestine."
We'll see what she does when I cook dinner tonight. I'm going to try this pasta recipe:
1 large onion or 4 shallots sliced
1 pound of pasta
3 Tbsp. of olive oil
1 cup (6-8 oz.) of fresh or dried figs (remove stems and coarsely chop)
half cup chopped walnuts
6 oz. crumbled Gorgonzola cheese
Saute onion/shallots for 10-12 minutes, until lightly browned.
Meanwhile, prepare pasta according to package directions. Drain, toss with olive oil, and set aside.
Stir figs, walnuts, and salt into onions and cook 2 minutes or until heated through.
Pour mixture over pasta. Sprinkle with Gorgonzola and toss gently.