Here's how my race went: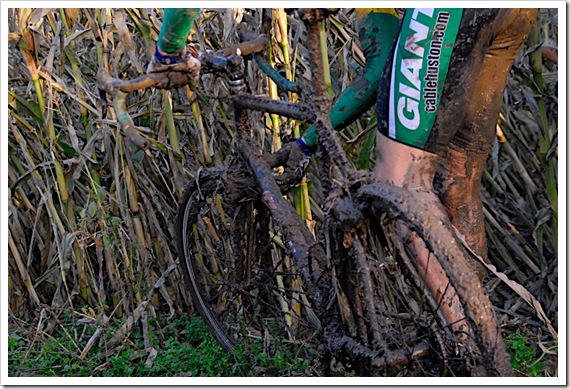 The only people anywhere near me were Brody Boeger and Tina Brubaker, and we encouraged each other. Here I am, uh, falling into the corn maze next to Brody: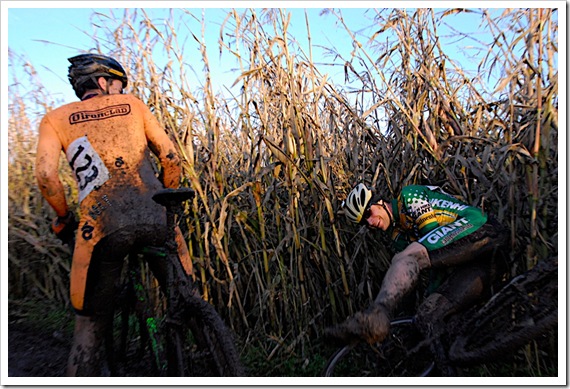 It was surprisingly comfortable in there: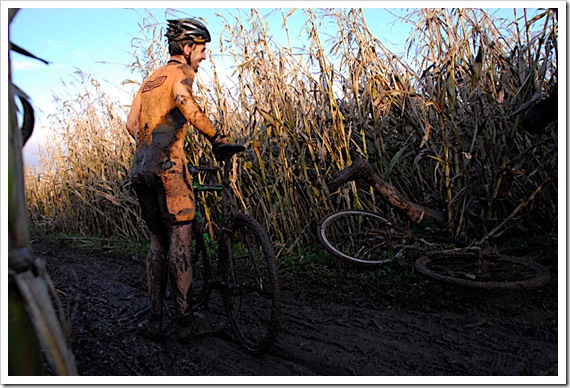 Yeah, I guess it really was fun. Glad I made it out there.
Thanks to Tim Marrinan for the fun photos